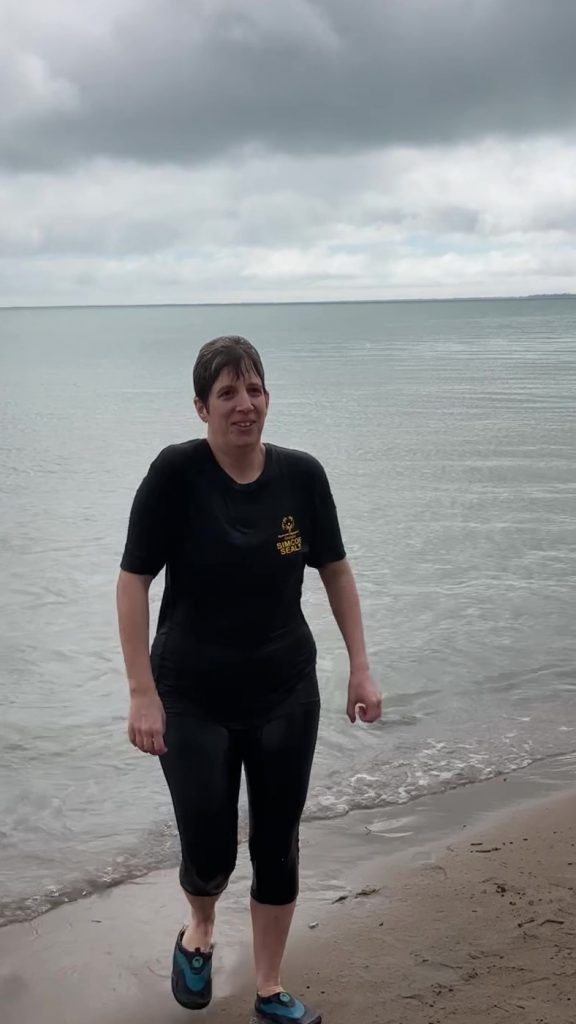 Aimee Buckborough, a seasoned Special Olympics Ontario athlete, is well aware of the time, commitment and effort required to excel in sport. As a gold medal swimmer at Nationals, avid golfer and softball player, Aimee has always been willing to push herself outside of her comfort zone to pursue her best. 
In keeping with this mindset, Aimee decided to try something new this year by participating in the Polar Plunge. With the water temperature drastically lower than your average community pool, Aimee was met with some initial nerves before her first Polar Plunge experience. However, with her coaches and support system in tow, Aimee not only plunged for the first time, but also successfully raised $1,615 in support of Special Olympics Ontario!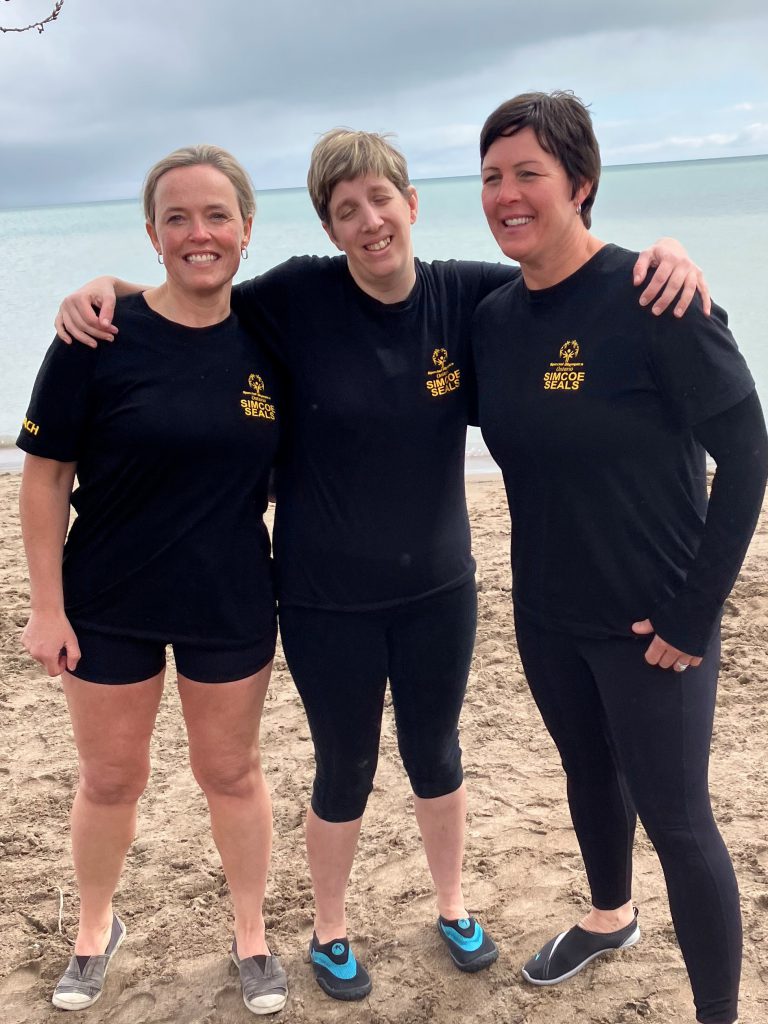 For Aimee, bracing the cold and plunging in support of her Special Olympics community was something to be proud of. In addition to spreading the word about this year's Polar Plunge in her local Simcoe community, Aimee has already begun planning for next year's event, in noting that "many people learned about the plunge and how much their donations meant to me… I hope next year I can encourage more of our swim team to join me!"
With the Polar Plunge checked off her list of accomplishments, Aimee looks forward to pursuing some of her favourite summer sports and connecting with fellow athletes once again. In addition to meeting new people and staying active, Aimee has found a sense of personal strength and confidence since becoming a Special Olympics Ontario athlete and competing on behalf of her region. Congratulations Aimee for your fundraising efforts and participation in the Polar Plunge this season – we can't wait to follow along with you and your team next year!