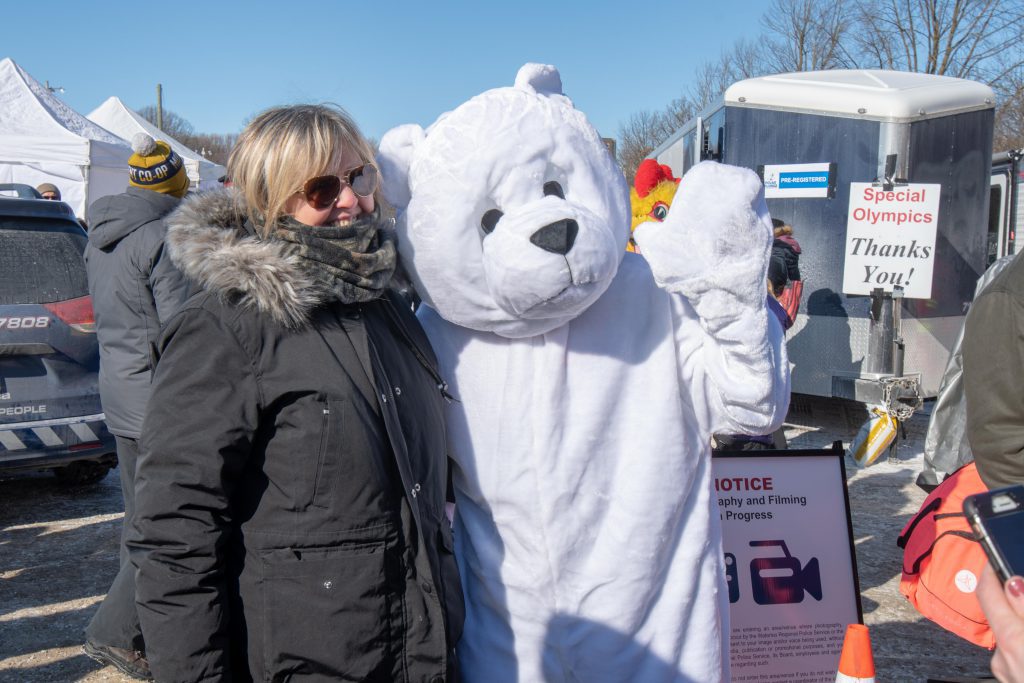 Catherine Conoboy, Corporate Events Coordinator with the Waterloo Regional Police, has been involved with the Law Enforcement Torch Run for the past 13 years. What started as participating in their annual Torch Run has now grown into Catherine planning more and more Torch Run events!
Catherine loves Torch Run events: "having athletes carry the torch and lead our Police Service members along the route is great. I also love hearing athletes speak of the games they participate in – their enthusiasm and energy is contagious!"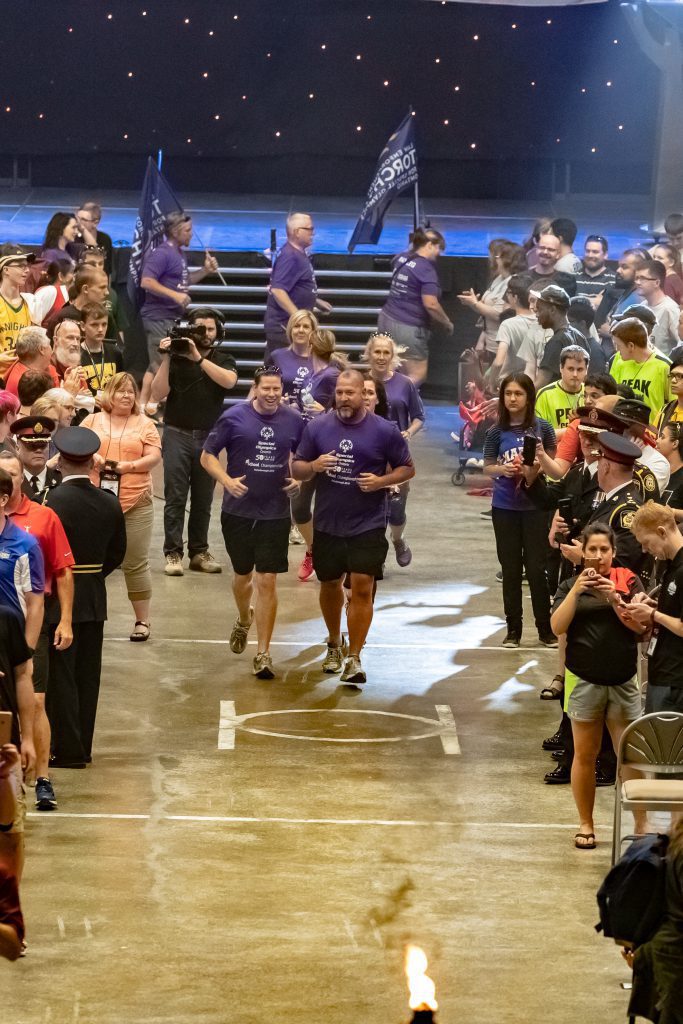 It's that enthusiasm and energy that she says is why others should look to get involved with the Torch Run. "It's a wonderful experience and there's no reward like having the athletes high-five you!"
Catherine continues to say that the work athletes do "is amazing and I am so proud and honoured to help whenever and wherever I can!"
Thank you for all that you do Catherine – the work that you do amazing as well, and we can't wait to attend another Torch Run event organized by you!